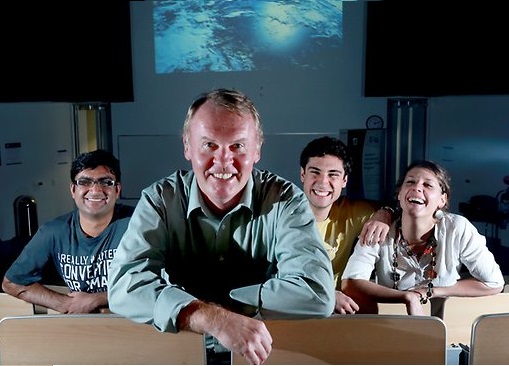 Former NASA astronaut, Andy Thomas, spoke to 450 Adelaide school students on Wednesday in the first of a series of talks aimed at spruiking science and technology based careers.
The Future Innovators Series speaker program was an initiative of South Australia's chief scientist, Dr Leanna Read, and is being rolled out in partnership with the Royal Institution of Australia (RiAus), on behalf of the State Government.
Science and Information Economy Minister, Gail Gago, said the opportunity was "a real coup" for the initiative.
"To have Adelaide-born Andy Thomas, who studied at the University of Adelaide and flew a number of space missions with NASA, as the inaugural speaker for this series is a real coup," Gago said in a statement.
"The Future Innovators Series is about demonstrating to young people the wide range of careers available to them involving science and technology."
Gago added that the series aims to break down perceptions that science and maths is only necessary for "a narrow range" of occupations like scientific research, engineering or medicine.
"These subjects can give students the foundations for such a wide variety of professions, and as Andy Thomas has demonstrated, enable those who dream of the stars to fly into space in search of them," Gago said.
Read said some school students could end up working in jobs that don't exist today.
"In the engineering field that Andy Thomas pursued, you may be working miles in orbit or miles under the ocean, creating visual effects for the next Hollywood blockbuster or medical devices to change peoples' lives," Read said.
"The possibilities are endless, but to seize those opportunities, students need to keep their minds open to the value of science, technology and maths based subjects in school."