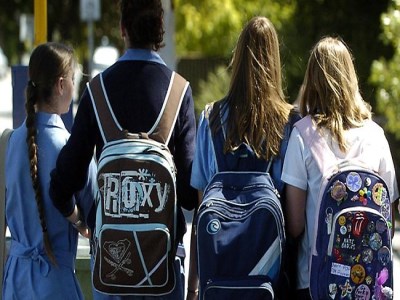 More than 70,000 school leavers in NSW have received their Australian Tertiary Admission Rank (ATAR) marks, ending a nervous wait.
As of 9am this morning, students were able to access their marks by visiting the Universities Admissions Centre's
website
or using the free mobile app My UAC.
The rank is used by NSW and ACT universities to select school leavers for their courses. In the past it has been the subject of misconceptions, including the one that students can fail an ATAR, which is a ranking – not a score.
For example, an ATAR of 50 is not a pass, but nor is it the average rank. An ATAR of 50 simply means a student has achieved better than 50% of their given age group.
This year, 46 students – 21 of whom were female and 25 male – scored the top ATAR ranking of 99.95.
A total of 16.5% of students received an ATAR of 90 or above, 32.7% received an ATAR of at least 80 and 48.1% at least 70.
The median ATAR was 68.7 this year, slightly lower than the 2014 rank of 68.95.
Girls scored a median ATAR of 70.75 while the median ATAR for boys was 66.35.
Most students will receive their first round university offers in the new year, when they're released in January.