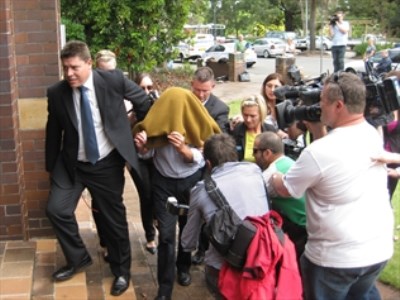 Knox Grammar School failed to conduct reference checks for a teacher who was later jailed for child abuses.
Craig Treloar, a resident master at Knox Grammar, told the Royal Commission that he was allowed to keep his job even after confessing to showing hard core pornography to young students.
The videos shown to the young boys reportedly featured paedophilia, bestiality and homosexual acts.
The reluctance of the school to conduct security checks on Treloar is likely to prompt calls for schools around the country to have a greater sense of urgency over their security checks of new teachers.
Earlier this month, the AEU's SA branch president, David Smith, revealed that the union had received up to 40 complaints from concerned staff that applied for their security screenings as early as October but had not received them.
"Staff shortages have the potential to undermine the Debelle Inquiry recommendations for keeping children safe," Smith said.
"To ensure duty of care, schools must have all staff cleared and at work."
According to the Department of Communities and Social Inclusion chief executive officer, Joslene Mazel, up to 140,000 screening checks are expected to be made in SA by mid-2015, adding that the number of screening checks has been rising significantly each year.
"We are trying to get a balance between doing these checks as quickly as we possibly can and making sure that we do a very thorough assessment."
After consulting the school council, Dr Ian Paterson, Knox Grammar's headmaster, suspended Treloar for six months. However, the matter was never reported to the police.
Treloar told the Commission that he was surprised by the lightness of his punishment, saying he expected to be fired over such a serious incident.
"I was quite distressed," Treloar said.
"I thought my career was over. I thought I would be sacked."
HAVE YOUR SAY
: How do you think schools rate in conducting adequate security checks?