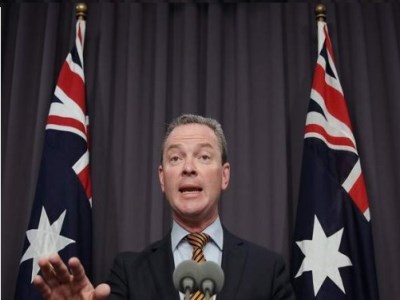 The Australian Curriculum, Assessment and Reporting Authority's (ACARA) is set to begin implementing key changes to the national curriculum following the unanimous backing of State and Territory leaders.
Education Minister, Christopher Pyne, announced the development today, adding his desire for a "robust, balanced and relevant" curriculum.
"With unanimous support from State and Territory education ministers ACARA will now take action to address the issues highlighted in the Australian Government's initial response to the Review of the Australian Curriculum," Pyne said.
ACARA's "rebalancing" of the Australian Curriculum will include changes such as reducing content, creating a single humanities and social sciences subject for primary schools and increasing accessibility for students – particularly those with disabilities.
"These changes reflect the key recommendations of the Government's initial response to the curriculum review and I am pleased ACARA will begin the work to address them," Pyne said.
"We want every student to have a quality education with access to the best teachers and with a national curriculum that is robust, balanced and relevant."
Despite widespread backing for ACARA's proposed changes to the curriculum, there are some educators who believe some areas of the history curriculum are not adequately addressed.
In an article published in
The Conversation
, Gary Foley, Indigenous lecturer at Victoria University, wrote that the curriculum review "ignored many critical developments" in Indigenous history.
"Many critical developments in Indigenous history with strong ties to global political trends are ignored in the curriculum," Foley said.
"For example, the international Black Power movement was critical to the emergence of Aboriginal Community-Controlled Services and the birth of the Black cultural movement in the 1970s. These are still vitally important to Indigenous communities today."
HAVE YOUR SAY
: Do you believe the changes go far enough in ensuring a better education for students?