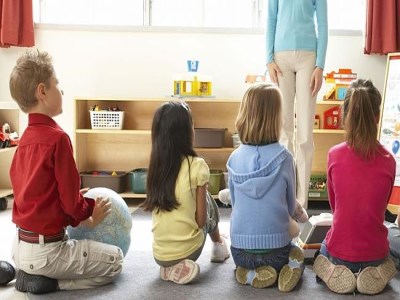 Some preschool support staff have waited as long as four months for their child protection checks. Now the Australian Education Union (AEU) says the resulting lack of staff to supervise students is putting them at risk.
The AEU's SA branch president David Smith said the union had received up to 40 complaints from concerned staff who applied for their screenings as early as October.
"The irony is that staff shortages have the potential to undermine the Debelle Inquiry recommendations for keeping children safe," Smith said.
"To ensure duty of care, preschools and schools must have all staff cleared and at work."
While 93% of checks are usually completed within 40 working days, the long waiting times for the remaining 7% is keeping them out of work.
Greens MP, Tammy Franks, recently highlighted the issue at a parliamentary inquiry, where she shared an example involving someone she personally knew who was out of work as a result of the screening delays.
"Four months later he was still waiting and he'd been unemployed for four weeks," Franks said.
"He was desperate for money.
"We are making some changes now to try and give greater priority to those that are in paid employment," Franks said.
According to the Department of Communities and Social Inclusion chief executive officer, Joslene Mazel, up to 140,000 screening checks are expected to be made in SA by mid-2015, adding that the number of screening checks has been rising significantly each year.
"We've gone from screening approximately 62,000 people in 2012-13 to 112,000 people in the following year," Mazel said.
"We are trying to get a balance between doing these checks as quickly as we possibly can and making sure that we do a very thorough assessment."
An online application system which includes updates on the progress of background checks is expected to be in place by June 2015.