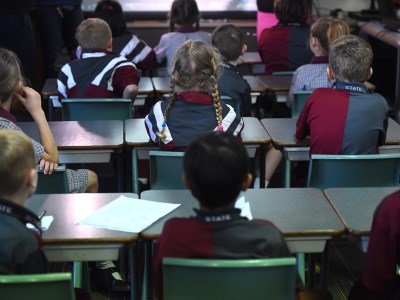 As the furore continues over the Federal Government's proposal to shift responsibility of public school funding to the States and Territories, concerns are mounting over how Australia's most disadvantaged students will be supported.
However, the
Grattan
Institute's schools education program director, Dr
Peter Goss
, told
The Educator
that it was surprising that the Federal Government had not raised alternative ways to get the money to where it would make the most difference.
"There are some places where money could be reallocated in the system from things that don't work to things that do," he said, adding that the best place to start was a greater investment in targeting teaching.
"Targeted teaching reduces the number of children from disadvantaged areas performing at very low levels, and this could be paid for by reducing the number of children who repeat a year of school later in their school career."
Goss said grade repetition was not only "very expensive" but harmed students who need help the most, adding that it perpetuated disadvantage in schools.
His claim is supported by evidence showing that if you take two students with similar levels of achievement and hold one back, after a year the retained student will be on average four months behind the other in terms of academic achievement.
It is estimated that one-in-twelve Australian students currently repeat a year at some stage of their schooling. Goss said that by investing in targeted teaching, this number could be reduced.
A Grattan Institute's most recent
report
says that in order to address the issue of students falling behind in their learning, teachers and schools must adopt targeted teaching strategies.
Goss said that the best teachers focus single-mindedly on what each student knows now, target their teaching to what each student is ready to learn next, and track every student's progress over time.
"Our report talked about this extensively, but I have not heard others respond or really this – and that's disappointing" he said.
"People widely agree that spending money more wisely is the first best approach."
He added that the Federal Government's public schools
proposal
"puts bizarre incentives in place" and makes a genuine needs-based and sector-blind funding model "absolutely impossible".