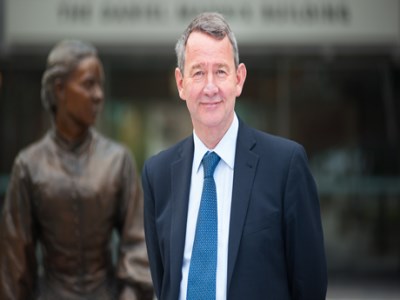 Influential experts in education have responded to the findings of the latest report on the Government's proposed teacher education overhaul.
The Teacher Education Ministerial Advisory Group Report, released on Friday, called for changes to the teacher selection process following concerns that teaching students are being selected that are not classroom ready.
The report, chaired by Australian Catholic University (ACU) Vice-Chancellor, Greg Craven, said improving teacher quality was "vital to raising the quality of Australia's school system" and improving student success at school.
Other recommendations included a test to assess that all teaching graduates are within the top 30% of the population in terms of literacy and numeracy skills and that higher education providers demonstrate their programs are evidence-based.
Jennifer Gore, director of the Teachers and Teacher Research Program at University of Newcastle, told
The Conversation
that the report findings should be scrutinised.
"Like other reports of this type, the devil will be in the detail – such as how already-stretched education faculties in universities will be able to annually interview applicants for around 28,000 places.
"Or how to guarantee high-quality placements and high-quality in-school supervision of professional experience in such a complex system," Gore added.
Stephen Dinham, Australian College of Educators' national president, says the report is "the most far-reaching and focused review" of teacher education that Australia has had, adding that teaching courses are not being given the "rigor" they deserve.
"This is the most far-reaching and focused review of teacher education that we've had in terms of getting to the heart of what we know about effective teacher preparation and effective teaching," Dinham said.
"Processes we've had up to now have been extremely low-level, whereas teaching courses need the same sort of rigour as we see in other professions like engineering and law."