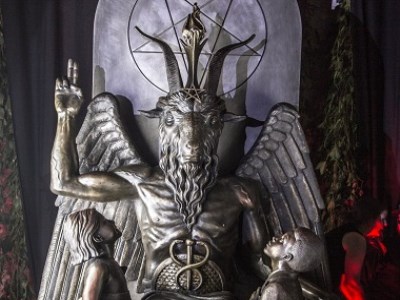 A so-called "After School Satan Club" proposed by the Satanic Temple of Seattle to be held at Centennial Elementary School may soon be approved,
Goskagit.com
reported.
The national atheist group, which is based in Salem, Massachusetts, wants to counter well-funded fundamentalist Christian organisations that it says are eroding the separation of church and state in public schools.
The group made
headlines
last month after approaching several public school districts, spruiking its after-school Satan program. Several school districts said they were reviewing the group's request and noted their facilities were available to community groups.
Now, the lawyer who was hired by the district's risk-pool insurance group to assess whether the district had legal standing to deny the Temple's application, says it should be approved.
"I think that if the school district denied that application, you would face costly litigation that would be distracting from your mission, and would ultimately be unsuccessful," said Duncan Fobes of the Seattle-based law firm Patterson, Buchanan, Fobes and Leitch.
"We believe that it's clear that, because the district has a policy and procedure that encourages the use of community groups to use your facilities, because you do that, you must open it to this group."
The district was one of nine throughout the country in which such applications had been received, Fobes said.
In starting the clubs, the Satanic Temple has been targeting schools that have a Good News Bible Club.
Centennial is one such school. The US Supreme Court, in 2001, ruled that school districts could not deny the Good News Bible Club access to their facilities.
Using that standard, Fobes said the Mount Vernon School District could not deny the After School Satan Club.