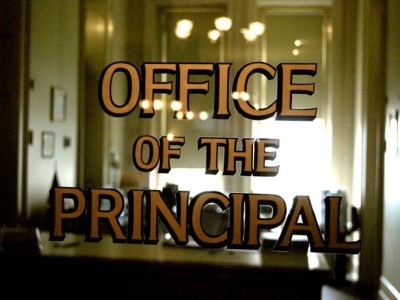 A US principal is in the hot seat after a music video including drug references and a pole dancer was filmed inside his New Jersey high school, the Daily News reported.
The music video – titled "Wake Up", and featuring prominent rapper Fetty Wap – was filmed on Eastside High School's grounds in breach of its board's policies and regulations.
The video includes numerous drug references and features a scantily clad woman dancing on a pole inside a classroom. Numerous banners and posters seen in the video read, "Go Team Kush", which references a strain of marijuana.
Toward the end of the video, a woman presumed to be a teacher takes an apple from her desk and uses it as a bong.
An investigation launched into the matter has recommended that the principal, Zatiti Moody, be subjected to "appropriate discipline" by the district's superintendent.
The report also stated that Fetty Wap's production company should have paid for using the facilities. The company gave $500 to the Eastside Booster Club, but not the school itself.
Some community leaders questioned why a video they said glamorizes negative behaviors was allowed to be filmed at the school.
District officials have said they don't endorse the content of the video, which was shot during non-instructional hours and didn't include students.
The report states that Moody had talked with Fetty Wap's manager following a concert in 2015, about the performer doing "positive things" at the school. Moody was later contacted by the production company and the manager about filming a video in the school.
Moody determined that filming the video would have educational value because the school had a video production class. He said he was unaware of the video's contents ahead of time, according to the report.
Fetty Wap – whose real name is Willie Maxwell – has previously apologised to Moody and anyone who felt "disrespected".