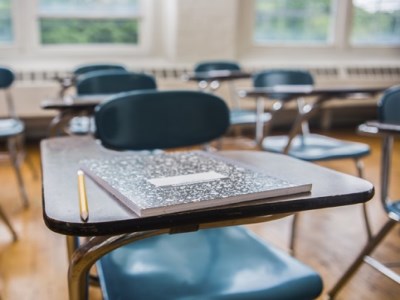 Charmaine Wilson is one principal who doesn't have to worry about any playground brawls or note-passing during class at her school this year.
Ropeley State School was founded in 1890 and is situated in the Lockyer Valley between Toowoomba and Brisbane. The school's rural setting means that enrolments aren't particularly thriving.
The school had 10 students in 2009 before it more than doubled to 22 in 2010. However, enrolments slumped to just 12 in 2011-2012, and seven in 2013.
Today, there is just one, Tom Christison.
"During breaks, Tom and I choose games like handball, tennis, trampoline, swings or our extensive range of board games. Sometimes we just talk," Wilson told The Educator.

"My student has access to musical instruments, the library and art rooms should he desire to use these resources."

Despite the school's rural setting, it engages with other schools across the Toowoomba district.

Ropeley State School performed at 'Sing Out' in Toowoomba, a musical extravaganza where students from across the region come together to workshop and present their musical skills.

Activities such as local carnivals and learning excursions provide the otherwise isolated students with the opportunity to network and compete with one another.

"The school joins with other small schools for swimming lessons and participates in local swimming and athletics carnivals, as well as the local show and other competitions during the year.

"Learning excursions are regularly organised to places such as the Mt Crosby Water Treatment Plant and Wivenhoe Dam, which provided the children an insight into the treatment of water to serve the greater Brisbane area," Wilson said.

Wilson added that her school is in the process of setting up a communications link with other small western Darling Downs schools "to enhance technology skills and provide interaction" for the children.

Despite the low head count at the school, the Department of Education, Training and Employment (DETE) said it has no plans to close the school.