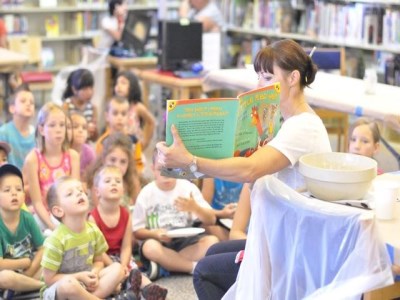 According to Australian Bureau of Statistics (ABS) figures, only one in 20 kids are eating their recommended daily intake of fruit and vegetables.
Figures show that just 5.4% of children meet the recommendations set out by the Australian Dietary Guidelines.
However, one group is on a mission to change this.
Healthy Kids Association, supported by NSW Health, runs Fruit & Veg Month every year, a program designed to encourage the school community to increase kids' intake of fruit and vegetables. This year, the program will run from 29 August until 23 September.
Katie Booth, manager of Healthy Kids' school programs, told
The Educator
that enrolling in curriculum based programs such as
Fruit & Veg Month
is a great way for principals to start developing a stronger focus on food literacy in their school community.
"Fruit & Veg Month provides easy to use curriculum materials that meet Personal Development,Health and Physical Education (PDHPE) outcomes, as well as other curriculum outcomes, such as English, Science and Visual Arts," she said.
"We know teachers are already busy, so if we want teachers to incorporate food literacy into an already overcrowded curriculum, it needs to be done as efficiently as possible."
Booth added school canteens played a big role in students' continued low vegetable intake.
"It is hard for vegetables to compete against soft drinks and confectionary. Certainly, avoiding selling 'red' food items in canteens and reducing the number of 'amber' items is likely to have an impact on kids choosing healthier choices," she said.
"Canteens also need assistance to market healthier items, such as those containing vegetables, so that is a more level playing field."
However, she said causes for the alarmingly low rates of adequate vegetable consumption in Australian children go beyond just the canteen.
"Our food environment has changed considerably over recent years, making it more challenging for families to ensure kids are eating well – including eating enough vegetables," she said.
"We need to see more campaigns that encourage children, and their parents, to connect with vegetables again."
In 2014-15, around one in four children aged 5-17 years were overweight or obese – this has remained largely the same since 2012.
Booth said children are exposed to a much wider range of food products than ever before, and these food products are tailored to appeal – both in taste and in the marketing that accompanies them.
"It can be hard for the humble vegetable to compete," she said.
"This is compounded by a decline in cooking skills among families and the fact that we are eating less home-prepared meals less than in the past."
Booth said ready-to-eat meals and meals purchased from outside the home were far less likely to contain adequate serves of vegetables.
"Unfortunately, just telling kids to eat their vegetables because they are healthy will tend to backfire. Children tend to rate immediate experiential benefits [taste, texture, hunger satisfaction] much higher than a long term benefit such as health," she said.
NSW primary schools can sign up to Fruit & Veg Month for free
here
.