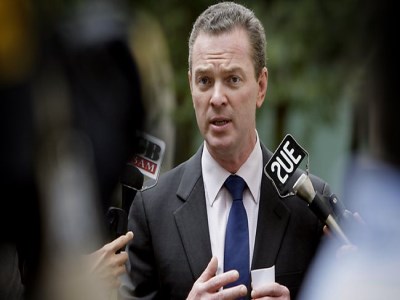 An unprecedented blitz is underway to raise our schools' global attendance ranking.
The move follows global studies showing that Australian primary school students are being beaten by Singapore, Hong Kong, Japan and Korea in the major disciplines of math, science and reading.
As of mid-2015, all schools will be required to report their attendance data twice a year on the My Schools website in a push to compete with our better-performing Asian neighbours.
Sagging school attendance figures in rural communities prompted the Government to update the My School website in December to include attendance data for Indigenous students as well as Non-Indigenous students.
According to data from the Education Department, up to 33,000 teenagers are absent from school every day, with some schools showing attendance figures as low as 65%.
Federal Education Minister Christopher Pyne said the data was part of a "stronger focus required to keep kids in schools".
"From mid-2015, attendance rates by school will be published twice yearly on the My School website," Pyne said.
"The new data will show students in Years 1 to 10 attending school for 90% or more of the time, disaggregated by Indigenous status, which will provide a rich insight into attendance rates in individual schools and better transparency about the levels of attendance in schools."
Adding to the urgency of the matter, truancy has been shown to not just affect the attendance data of schools, but also the academic results of its students.
Researchers from the University of Western Australia last year revealed that missing school even for just one day can negatively affect a student's academic achievement.
In the study, presented at the
Australian Council for Educational Research
annual conference, the researchers showed that a 10-day period of unauthorised absence from school in a year is sufficient for a child to drop one performance band in NAPLAN.
The head of SCEGGS Darlinghurst, Jenny Allum, told the
Sydney Morning Herald
that showing up to school even when something else might be more desirable is an important life lesson.
"School isn't something you normally or mostly do. It's something you always do,'' Allum said.
''If you're making a commitment to something else over school, boy that better be important."