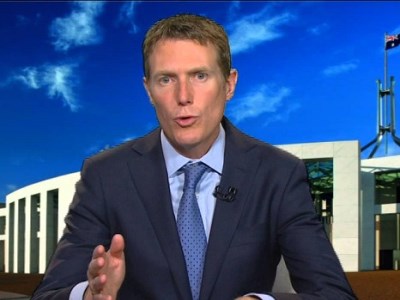 The Federal Government says it is considering linking school attendance to families' welfare payments.
Social Services Minister, Christian Porter, floated the idea under a radical shakeup of Australia's welfare system, adding that it could be based on the Federal Government's "no jab no play" program.
"Mutual obligation can be very successfully applied to greater effect, as we have seen with the obligation to vaccinate children," he told the National Press Club in Canberra yesterday.
"What I'm proposing, simply, is that there are other areas where if you had the same stringency of design, it's quite possible that you could have also very good results. I must say that one of them, to my way of thinking, is the linking of payments to school attendance."
Porter added that the idea had been mulled over for a long time.
"With the sort of data that we've got available, and the ability to track longitudinally success rates on a range of measures, I think these things are worth looking at," he said, adding that the current system of welfare was failing people.
The Minister ruled out cutting payments, saying the Federal Government was instead focused on ensuring people find work and avoid remaining on welfare for the rest of their lives.
"The situation where you have just on half and potentially more households drawing from the system than contributing to it…is like a snake eating its own tail. That is to say that it does not work so well after about halfway," Porter said.
He announced that a $96m fund would provide not-for-profit organisations with money to trial innovative ideas about how to reach those people and get them into work or study.
The comments were made as the Federal Government unveiled its Australian Priority Investment Approach report, the result of analysing 15 years of welfare data.
According to the data, 4,370 young parents will remain on welfare benefits for long periods of time because they are likely to have more children, costing the taxpayer some $2.4bn over their lifetimes.
On students, the report shows that almost 30% of those who have received study payments will draw on the system at some point over the next 60 years.
About 594 students who have moved onto payments such as unemployment benefits straight out of study will continue to seek benefits each year for the rest of their lives.
On young carers, almost half of the 11,000 getting welfare are predicted to remain on benefits over the next 70 years, costing $5.2bn.
Labor's social services spokeswoman, Jenny Macklin, said Porter's speech "raised more questions than it answered".