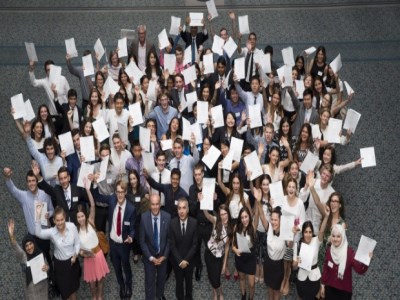 For over 75,000 students, the nail-biting wait is finally over.
Yesterday's HSC results delivered tears of joy, sorrow, and a few big surprises.
While a record number of students gave it their all in this year's HSC exam, it was James Ruse Agricultural High School that topped the list for distinguished achievements, scoring a success rate of 69.1%.
Female students once again dominated grades in the HSC's battle of the sexes, taking out 67 of 105 gongs presented on Tuesday.
However, in a surprising win, North Sydney Boys inched ahead of their female rivals at North Sydney Girls for top honours, with 58.51% of students achieving marks in the top bands of courses. North Sydney Girls followed closely at 56.07.
The other surprise was that more than one-third of all students who sat the exam scored above 80 in at least one subject.
In the battle between public and private schools, 12 selective public schools scored spots in the top 20 schools across the state, while the private schools clinched eight spots. The top ranked private schools were Abbotsleigh at No.10, Sydney Grammar at No.11 and Reddam House at 12.
With the wait for the HSC over, 55,482 students still anxiously awaited their Australian Tertiary Admission Rank (ATAR) result, which they were finally able to access on Wednesday at 9am.
A total of 47 students were awarded the highest possible ATAR of 99.95, of which 14 were female and 33 male.
Donna Munro, community liaison manager at the Universities Admissions Centre (UAC) gave some words of encouragement to students whose ATAR mark wasn't what they'd hoped for.
"The key to getting a high ATAR is placing yourself at the top. HSC marks are about performance and ATAR is about positions," Munro said.
It's a race analogy, so you can perform 100% and do your personal best, but it doesn't mean you're going to be first. In some courses everyone does really well and someone with a mark of 93 might actually be at the bottom."
If your ATAR is not what you'd hoped for, don't lose heart. You can still leave your first preference in place because cut-offs [for university admissions] do change from year-to-year."