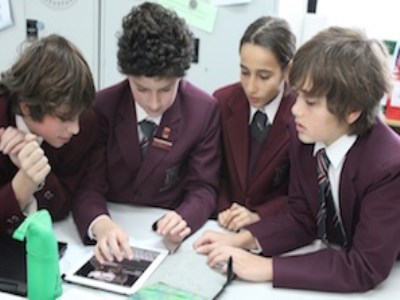 Principal Australia Institute's CEO, Jim Davies, shared a glimpse into how some principals are making their schools an innovative learning space in 2015.
Immanuel College principal, Kevin Richardson, is forging ahead with plans to shake up the learning environment for his school's secondary students.
"The architecture of his school's senior secondary learning space is being restructured to provide far more innovative and collaborate learning environment," Davies told
The Educator
.
"He's certainly recognising the 24/7 nature of learning."
Davies prefers to use the term "leading edge professional practice" rather than the often used "21
st
century learning", to describe how principals are keeping up with the evolving landscape of education.
"All of those facets that commonly get talked about as '21
st
century learning', I prefer to think of as leading edge professional practice," Davies said.
"That kind of practice, which I think is worth highlighting, really goes to the heart of quality of teaching."
Davies said that another school that is making most of "leading edge professional practice" is his old school, the Australian Science and Math School (ASMS).
The ASMS offers its students programs such as Learning Enhancement Opportunity (LEO), which gives students the opportunity to extend an area of learning connected with their core studies at the school, or the opportunity to explore something different for personal enrichment and development.
The PAI CEO said there are also new opportunities for principals to take advantage of this year.
Initiatives such as the principal certification program and the national principal wellbeing workshop are two morale-boosting resources – including a 'self-help pack' for principals - which Davies said will soon become available to principals.
"The pack has been developed to engage principals in a whole raft of strategies that are designed as a kind of self-help pack.
"Helping others is a major role of a school principal, but there is also of course a clear focus on looking after our principals.
"We're also currently in the developmental phase of the Australian Principals Certification Program, which we'll be running a prototype trial of in July," Davies said.