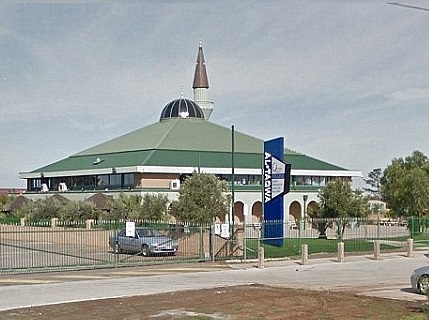 Al Taqwa College principal, Omar Hallak, said on Thursday that the girls at his school participated in a range of sports including running over a range of distances, basketball, cricket and hockey.
However, Hallak did not say why his female students were not allowed to participate in a district cross country event.
"Girls are encouraged to participate in all activities, with participation subject to parental consent," Hallak told
The Age
.
"We do not believe that running excessively may cause female students to lose their virginity or that sporting injuries could render them infertile."
A former teacher at the college recently wrote to the State and Federal Education Minister, saying;
"The principal believes that there is scientific evidence to indicate that if girls injure themselves, such as break their leg while playing soccer, it could render them infertile".
The school's female students also wrote a letter to Hallak.
"This letter is about the cross country that has been cancelled. Apparently it is because girls can't run and that is really offensive to all the girls that were going to participate in the event.
"As long as girls are wearing appropriate clothes, we can run. As a principal you should treat all subjects equally."
The former teacher said they had taught at another Islamic school where girls were encouraged to take part place in any sporting event.
"I look back on my time at Al-Taqwa with frustration and anger, which is how I felt most of the time while I was working there.
"I did my best to stay committed to the students, however in the end I was unable to provide the same opportunities to students that I was given when I was at primary school, more than 20 years ago."
Victorian Education Minister, James Merlino, confirmed on Thursday that the claims were being investigated.