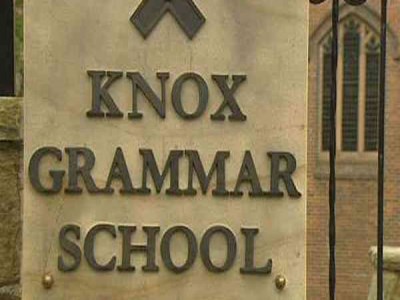 The Royal Commission into the Knox child abuse case will now reopen after the arrest of a teacher suspected of being the "balaclava man" who sexually assaulted a young boy at the school.
Police issued a warrant for Christopher Fotis' arrest after he failed to ­appear at a Commission hearing to give evidence in February.
A Commission spokeswoman said police had arrested the former religious education teacher, but no details of where and when were available.
NSW police detectives served the warrant on Fotis at an address in Queensland on Thursday, and he was then placed on bail.
Fotis will now give evidence to the Commission later this month.
Counsel assisting the Commission, David Lloyd, has said a pupil at the school woke one morning in 1988 "to find a person under his bed dressed in a Knox tracksuit and wearing a balaclava sexually assaulting him" in his bed.
"The perpetrator became known around Knox as the balaclava man,'' Lloyd said.
"A number of the boys in the dormitory believed that the ­offender was Christopher Fotis," Lloyd told the Commission.
Stuart Pearson - another former teacher at Knox - gave evidence saying he told the school's principal at the time, Dr Ian Paterson, that he suspected Fotis was responsible.
However, Fotis continued to teach classes until 1989, when he resigned after being arrested for masturbating in his car while parked outside a school.