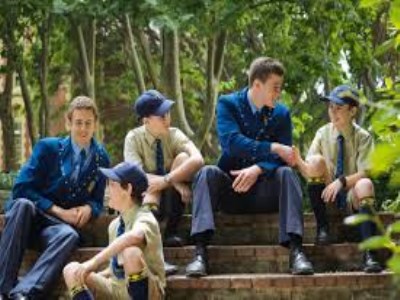 A 21
st
century makeover of Australia's boarding schools is seeing their enrolment levels spike. Is there a lesson to be learned here for other schools?
Parents experiencing trouble balancing their careers with the needs of their children are increasingly turning to boarding schools as a solution, trends are showing.
According to the Australian Boarding School Association (ABSA) there are 21,278 students living in Australian boarding schools. More than 5,000 of those students are enrolled in NSW.
A long-term study of more than 5,000 boarding and day students across 13 Australian boarding schools revealed boarders have better academic motivation and are more likely to pursue their goals.
Richard Stokes, ABSA executive director, said there has been an increase in students enrolling in boarding school for academic benefit.
''Less distraction during class is a key part," Stokes told the
Sydney Morning Herald
.
"They can focus because they're made to.''
Some boarding schools are enjoying an expansion in both enrolments and physical space, building new facilities to cater to 21
st
century learning and an influx of new international students.
Wesley College is one such school, spending $15m on a new facility in its Glen Waverley campus. The "learning in residence" facility will open mid-2016, accommodating 128 students in eight houses.
The college's return to boarding coincides with its 150th anniversary, resuming a tradition which began with the school's opening in 1866.
Wesley is aiming at a more flexible and contemporary look for its "learning in residence" facilities, which principal Helen Drennen said will deliver opportunities for international students beyond Year 12.
"Wesley College will explore all options with the introduction of learning in residence at the Glen Waverley campus," Drennen told
The Age
.
"Many international students attending Wesley College continue on to university and vocational studies in Australia beyond Year 12."
Drennen also highlighted a new program aimed at helping international students bridge the language gap before they leave school.
"The introduction of learning in residence has seen the college introduced the English Language Preparation Program (ELPP) to support international students' introduction to Wesley College through intensive language studies."