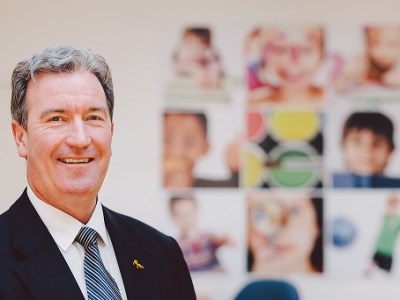 Darren Stevenson draws from his long career as an educator in Australia and overseas to shed light on what it means to be an effective school leader.
Stevenson says his "love of learning" began as a fourth grade student under the leadership of an "inspirational" teacher.
"He was focused and set high goals for us to achieve, showing us he really believed in us," Stevenson told
The Educator
, adding that a similar experience with his PE teacher "cemented" the desire to teach and inspire the next generation.
Years later, this same desire helped Stevenson to become a teacher – and later head of school – at Bacchus Marsh Grammar in Victoria. His career later took him to the Hampshire Schools in London where he was director of studies at three campuses.
Stevenson's final role as a teacher was back in Victoria at Methodist Ladies' College in Melbourne.
Developing and refining management best practice over the course of his career has helped Stevenson become an effective leader - a role he says becomes most effective through listening.
"For me the first rule of leadership is to listen. You don't learn anything while you're talking," Stevenson explained.
"From listening comes understanding and a clear and balanced view of all perspectives. When you understand the people you are leading you can provide more relevant guidance and facilitate opportunities that will motivate them to achieve their goals."
Stevenson offered some advice to those starting out in their role as principals.
"Surround yourself with people you can learn from. If you're the smartest person in the room all the time you need to look at how you hire.
"Ask for help and seek advice from those who are experts in their area because you can't possibly be the expert at everything. A good leader knows where to go to get the right information," Stevenson said, adding that confidence to make "tough decisions" is important.
"Also, take risks. Don't be afraid to back yourself. It's critical to ask for opinions but it's equally important to be able to make a tough decision in the face of criticism if you really believe the potential benefits outweigh the risks," Stevenson said.
"Sometimes great achievements involve calculated risks. Early on in my career someone said to me, 'You should never be afraid to fail but you should be afraid if you never try.'
"And now I share those words with my team to give them the courage to strive for those great achievements."
Stevenson is also the founder and managing director of
Extend
Before and After School Care, a nation-wide provider of outside school hours care services for children.