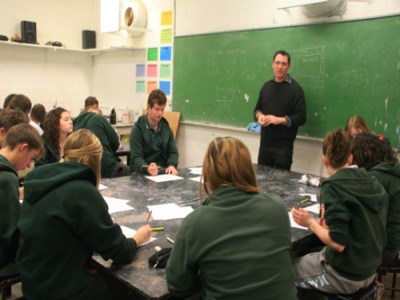 A new study focused on the remote NSW mining community of Broken Hill has revealed a pattern of poor academic performance by children in areas contaminated by toxic mining chemicals.
Students exposed to contaminants such as lead and arsenic were found to be more than twice as likely to have issues with two or more areas of development.
The findings suggest that students' cognitive abilities may be affected by the harmful chemicals, leading to poor learning outcomes.
Mark Taylor, a professor of environmental science at Sydney's Macquarie University, called current regulations "inadequate" and said pollution regulations must be reviewed.
"I think most of all it's a message to say that current regulations clearly appear to be inadequate," Taylor told
AAP
, adding the risks to children and their learning outcomes were evident in the data.
"The difference between children attending schools in areas with the maximum soil lead risks compared to the lower soil lead risk is 20 NAPLAN points, or about 5%."
Additional research outlined in the study found children in Mount Isa in Queensland and Port Pirie in South Australia were also more likely to perform below the national average.
However, Mount Isa's mayor, Tony McGrady, who works alongside mining representatives as part of the town's Living with Lead Alliance (LLA), insisted the town was safe.
"Do you really believe that I would continue to raise my kids here and keep my wife here if I thought it was dangerous?" McGrady said.