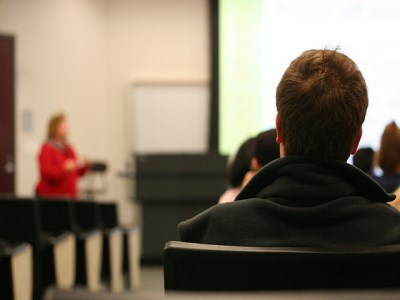 As the Government spends millions to combat youth radicalisation, a Sydney school psychologist says her 35-minute quiz could stop potential radicalisation in its tracks.
The "Getting Connected Scale", developed by Dr Rose Cantali, was designed to identify early warning signs of issues such as student disengagement, alienation, identity crises or parental conflict.
The test, which is aimed at Year 7 students, has been used in pilot programs to successfully identify and help youth who had become disaffected.
Cantali's scale identifies 10 areas of competencies that students need to develop to feel positively connected to their schools and communities and the answers are assessed and scaled on three levels - students at risk of disengagement, those at risk of radicalisation and those who may be radicalising.
She told
The Sydney Morning Herald
the test was a good indicator of children WHO are disengaged, adding she believes that is the first step to further problems.
"We need to be responsible for our own youth, and schools need to come and embrace them – not push them away," she said.
Cantali said Melbourne teen, Jake Bilardi – who joined the terrorist organisation Islamic State and died in a suicide bombing – had experienced isolation in the lead up to his radicalisation.
"Jake was described by his family as not fitting in and isolated in many ways from family and friends. He sought refuge in Islam and apparently became radicalised watching IS propaganda online," Cantali said.
She added the best way to address these issues was through early intervention.
Various community groups and governments have unveiled a series of initiatives aimed at preventing radicalisation.
Earlier this year, the Australian Multicultural Foundation (AMF) announced the Community Awareness Training Manual (CATM), a nationwide program to educate youth, schools, councils and community groups.
Others, such as professor Mohammed Dajani Daoudi, founder of the Wasatia movement which promotes moderate Islam, have promoted greater discussion within the community.
Daoudi called for a Wasatia reconciliation centre in Australia which would allow people of all faiths to openly discuss their ideas.
The programs have been flagged as alternatives to the Federal Government's
Jihadi Watch Strategy
, which some have called
too heavy-handed
and ethically questionable.