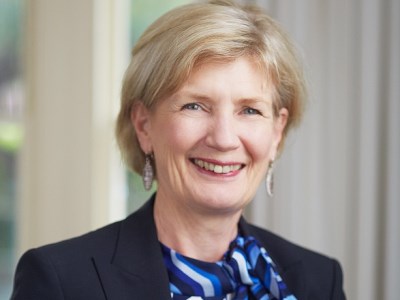 The Australian Industry Group released this week a
report
outlining a critical lack of foundation literacy and numeracy skills in Australia's workforce.
The report details the negative impact of this skills deficit on businesses and Australia's productivity and gives instances of industry programs that have successfully overcome the deficit.
While the Ai Group calls for a national response by the federal government, centred on workplace programs, media coverage has so far managed to infer that both the problem and solution to poor workplace skills were to be found in Australia's schools.
For example,
articles
in News Ltd newspapers included comment by Federal Minister for Education and Training, Senator the Hon
Simon Birmingham
, that 'the Government realised it must "arrest Australia's slide down international comparison tables for mathematics and literacy" as it pursued its innovation agenda'.
In late 2014, the OECD issued a
short report
of its analysis of PISA results against the performance of the same students participating a decade or more later in the OECD's Programme for the International Assessment of Adult Competencies (PIAAC).
The OECD analysis shows that while the mean performance of Australian 15-year-olds participating in the 2003 PISA tests was high, and well above the OECD average, by their mid-20s students' mean performance in the 2012 PIAAC tests was below the OECD average. In other words, the 'slide' occurs post-school.
According to the OECD, 'skills that are not used are lost'. Based on its analysis, the OECD recommends that 'adult training systems, employers and labour market policies must ensure that these skills are used regularly to avoid a loss of skills'.
The Ai Group is right to recommend workplace solutions to the problem of inadequate workplace skills.
While Australia's school system must do more to raise the literacy and numeracy skills of those students who are underperforming, particularly Indigenous students in rural and remote regions, it is not designed to help students retain those skills or build upon them once they have left school and entered the workforce.
As AHISA National Chair, Karen Spiller,
writes
in her editorial in the current issue of
Independence
: 'With one eye on PISA results, successive federal governments have scrawled "Could do better" on the report card of Australian schooling for nearly two decades.'
Deficit-model thinking about schools is not a good foundation for policy making in education; it is even less appropriate when applied to the formation of industry policy.
Clearly, one of the challenges for educators in 2016 will be to counter the bad rap Australian schools and teachers are regularly served, by finding more opportunities to communicate and celebrate their achievements.
Beth Blackwood is the CEO of the ​Association of Heads of Independent Schools Australia.