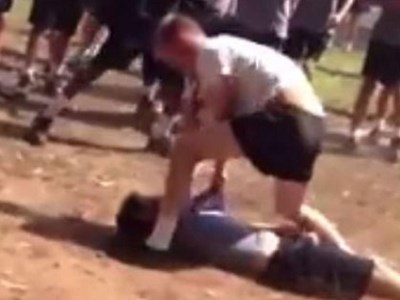 Schools and police are trying to track down students involved in filming and participating in violent public fights.
The "Adelaide Box Ons" Facebook page – which has now been taken down - showed violent fights between both male and female students, some of whom were knocked unconscious.
The Education Department and police are now searching for the students in the videos.
Susan Cameron, the department's director of review, improvement and accountability, told Radio 5AA on Tuesday that it was uncertain how many schools had been involved.
"We are very confident that the schools have the policies in place to actually deal with the matters as they emerge," the former high school principal said.
Cameron said she was surprised the reported initial reaction from Facebook was that the videos did not breach community standards.
The department contacted the site to ask for the page's removal because they wanted to discourage fights becoming a spectacle or entertainment.
In a push to prevent bullying and form a united strategy, schools around the country will collect survey data in April and May. A recent pilot study involving eight schools showed improvements in students' understanding of the importance of not being "a passive bystander" to bullying.
Cameron said that some principals have taken action to suspend and expel students involved in such behaviour, adding that parents should not hesitate to contact the police if their child has been a victim of the attacks.
"If parents are worried that their young person has been a victim of one of these attacks I would really strongly urge that they go to the police as well."