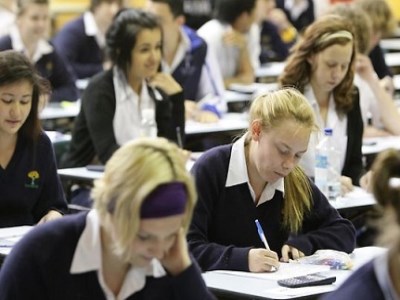 Educators and academics are working together to offer transitional counselling to help private school students' transition to university.
The initiative follows the results of a Headmasters' and Headmistresses' Conference (HMC) survey revealing that just 38% of independent school students felt motivated to learn at university, compared to 44% of state school students.
The finding suggests that independent schools need better emotional and academic support for their students who are about to enrol into university.
Uppingham School principal, Richard Harman, told
The Australian
that academics and school leaders should collaborate to ease students' transition to university, citing the anxieties associated with modern life.
"They have to live with predictions that they will be the first generation worse off than their parents. Anxiety and depression pay little attention to income or academic prowess," Harman said.
"Our schools have already substantially increased our pastoral care over five years. School and college leavers do not magically turn into fully fledged adults the minute they step out of the classroom and into the lecture hall."
Some independent schools are now working with academics to offer transitional counselling, drawing up initiatives to help students cope with the differences in qualifications, teaching and pastoral support between school and university.
Author and sociology professor at Kent University, Frank Furedi, told
The Australian
the same transitional counselling that exists for primary school students about to embark upon secondary schools cannot be applied to secondary students in their late teens.
"We now have the idea that 17, 18 or 19 year olds are biologically developed children. They go on gap years that are so well organised they become an predictable extension of school," Furedi said.
"They have to make their own way and choose their own courses. I would blame a lot of independent schools. In many respects it's the independent sector that led the way, creating the problem."