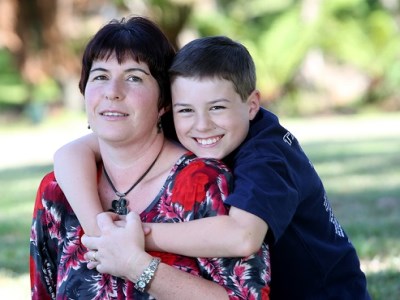 A
new report
shows how a national scholarship program is making a significant difference where it counts the most.
The research, released today by The Smith Family, featured new data on the effectiveness of the charity's
Learning for Life
educational program, which has significantly improved the educational outcomes of disadvantaged students.
The program, which can run from Years 1 to 12, provides a range of short programs, including in literacy and numeracy, as well as learning clubs, mentoring and career activities and digital and financial literacy initiatives for parents.
Data has shown that a large number of disadvantaged students are performing poorly at school despite significant investment by government and non-government organisations.
The Smith Family's head of research and advocacy, Anne Hampshire, said this backed by statistics indicating six out of 10 young Australians from the lowest socioeconomic backgrounds nationally completing Year 12 or its equivalent.
"Despite significant investment in a range of initiatives over the years – by governments, non-government and philanthropic organisations – too many young Australians are still not achieving educationally," Hampshire said in a statement.
"The potential consequences are a lifetime of disadvantage and its associated impacts, including welfare dependency and social isolation.
"However, the data we've gathered over the last four years is demonstrating our approach – intervening early and providing long-term educational support for very disadvantaged young people – is working.
Hampshire added that this underpinned "a new level of confidence and optimism" for the charity.
"The results confirm that
Learning for Life
is one solution to Australia's longstanding educational problem," she said.
Research highlights
:
Seven out of 10 students on the program are completing Year 12, a result that will boost their employment and social participation outcomes.
Between 2012-2015, the program supported over 6,500 young Australians students to reach Year 12.
Teachers account for about 30% of the variance in student achievement, and schools and principals a further 5-10%
Student factors account for about 50% and the home an additional 5-10%
Today 75% of the fastest growing occupations require STEM skills