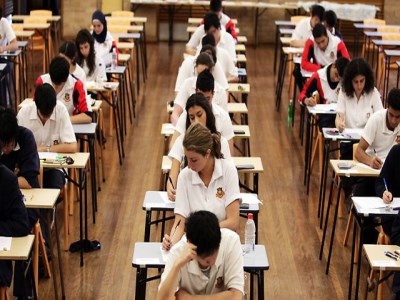 The report revealed a spike in student enrolments, including those from low socioeconomic backgrounds, as well as Aboriginal and Torres Strait Islander students.
The Selected
Higher Education Statistics 2014 Student Data – Full Year
publication shows 1.3 million students were enrolled in higher education in 2014, up 4.5% on 2013's numbers.
"More than ever, Australians are seeking a university education, and our Government is supporting more and more Australians to get this life-changing opportunity," Pyne said.
"Universities are increasingly accessible to a range of students and we want to continue to build opportunities for people from all backgrounds to be able to get the highest quality education.
"We want nothing to stand in the way of a meritorious student, from any walk of life, getting into university.
Pyne added he was "delighted" that students from low socioeconomic backgrounds now make up 17.5% of all domestic undergraduate students, up from 17.3% in 2013, calling it "an encouraging result".
The data also showed Aboriginal and Torres Strait Islander enrolments up by 9.7% from 2013.
"This is a fantastic result, and absolutely essential if we want to close the gap that exists between the health, education and employment outcomes for Aboriginal and Torres Strait Islander peoples."
You can see the full report at:
http://education.gov.au/selected-higher-education-statistics-2014-student-data
.