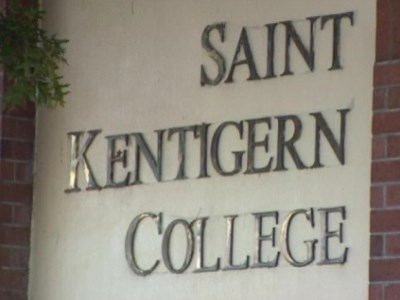 A New Zealand school has apologised to the family of two male students who had their throats slashed with a razor during a school production of Sweeney Todd.
The incident, which took place in April 2016 at Saint Kentigern College, located in Auckland, involved a genuine razor blade covered in tape, which was used as a prop.
The students were immediately rushed to hospital with life-threatening injuries, but recovered well and were later released.
One year on, the school has released a statement apologising for the blunder and the "emotional and physical harm" it caused to the students and families involved.
"Many of you will recall the serious accident that took place last year on the opening night of the college musical… during which two students were very seriously injured," the school said in a statement.
"This was a difficult and most distressing time for the boys and their families, and the staff and other students involved in the production."
On Wednesday, a WorkSafe New Zealand report found the school breached the Health and Safety at Work Act 2015 by failing to ensure the health and safety of students was not put at risk.
However, despite the multiple failings on the school's part, the regulator agreed the school could use an "enforceable undertaking agreement" instead of facing conviction over the incident.
As part of the agreement, the school is to pay an unspecified amount of money to the victims, as well as spending around $80,000 on processes to improve health and safety standards at the school, and across New Zealand.
Commenting on his decision to let the school avoid prosecution, WorkSafe general manager of operations, Brett Murray, said that while the injuries were "very serious" and the school failed in its duty to the two students, it was an isolated incident.