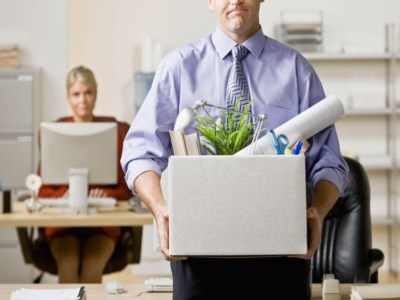 An exclusive Christian private school has become embroiled in a scandal after a gay former student was forced to leave an event for dressing inappropriately.
Angus McCormack, who had been school captain at Girton Grammar School, located in Bendigo, arrived at the school's 130
th
anniversary on 6 May when he was approached by staff who advised him that what he was wearing did not fit the event's dress code.
McCormack, who wore a small amount of makeup, a single small earring, neat black leather pants, a white shirt with a black bow tie and black designer jacket, despite being offended and disappointed, decided to leave the event.
McCormack's father – a school board member – left the event in support of his son and later announced his resignation over the incident. After the event, he wrote to the school "asking for an explanation to what exactly it was about Angus' choice of clothing that was inappropriate and why he was singled out", he explained to
News.com.au.
"That answer has still not been forthcoming, but I became aware that I could no longer participate in a governing body of the School that clearly does not demonstrate the values of inclusivity, diversity and tolerance it promotes," he said.
"My priority is my son and the support that I have for him and in that respect the choice was not difficult. I don't think that is extraordinary by any means."
The distressed former student posted a message on Facebook, detailing his version of events and calling on others who were affected by the incident to speak out.
"Upon my arrival at the Cathedral, after greeting a lot of excited staff and students on my way in, I was approached by the deputy head at the aisle and without even greeting me she told me I was 'inappropriately dressed' and commanded that I 'leave the event," he wrote.
"To avoid further embarrassment and a potentially ugly scene, I decided to graciously turn away and walk out. Although my father was a board member (at the time … he has since resigned!) had duties to perform at the service, he was so disgraced by my refusal of entry that he departed with me to support me in my rejection."
In a statement, the school's principal, Matthew Maruff, called the incident "a regrettable situation", adding his school was "deeply saddened" that McCormack felt he was discriminated against.
"From the School's perspective, this situation is in no way an issue of sexuality. At no point in the past, or at the time of the current situation, has Angus been discriminated against on grounds of sexuality," Maruff wrote.
"This is an issue of dress code and as an official guest of a Board member, Angus was expected to adhere to the same formal dress code as Board members. He was specifically asked, via an email to his father, 'to be dressed in a suit as is expected of teaching staff and members of the Board'".
Maruff added that his school encouraged individuality and expression of self but also expected this "to occur with due consideration for timing and context".