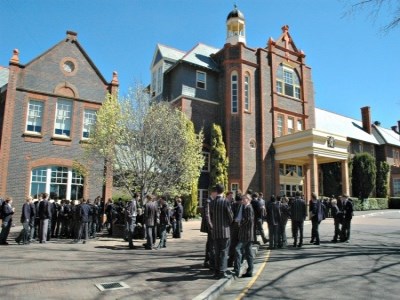 The Armidale School (TAS) in northern NSW has announced that as of 2016 it will become a co-ed school in order to survive as the region struggles with stagnating population growth and economic hardship.
The historic decision followed a survey of more than 4,500 stakeholders and 23 meetings with alumni, staff, parents and students.
However, the news has triggered fierce opposition from some parents, who argue that the school's culture and traditions will change as a result of the move.
"This decision is a disgrace," the mother a Year 9 student at the school told
The Sydney Morning Herald
.
Another mother of a student, currently in Year 7, said parents had been "duped" by the school.
"We signed up for a school with single sex education and now we have been duped through a consultation process that was biased from the outset," she said.
"It's not about tradition it is about what was sold to us."
The school has defended its decision, with its chairman, Sebastian Hempel, and principal, Murray Guest, telling parents the school had to change in order to confront the looming hardships it faced.
"The main concern raised by some stakeholders through the feedback was that the school culture and traditions would change as a result of this move," Hempel wrote in a letter to parents.
Guest told the
Sydney Morning Herald
it was understandable that the changes would be met with some opposition, but said the decision had been made with the school's "long-term interests" in mind.
"Change is not always easy. However, in considering the long-term interest of the school, this is all about maintaining what is best about TAS and simply making that available to secondary girl students, as well as boys."