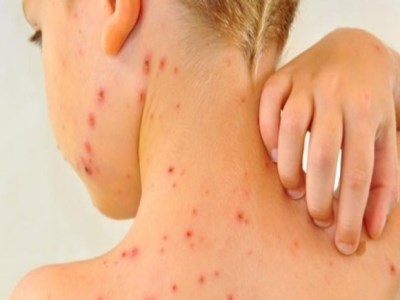 There has been a massive chickenpox outbreak at a Melbourne primary school, with a quarter of its students having contracted the illness.
The school, Brunswick North West Primary in Melbourne's north, welcomes students who have not been vaccinated, asking staff to "respect the rights of every family to make choices about immunisation".
The Victorian Education Department's advice to families about protecting their children from chickenpox encourages immunisation.
"The Department urges all families to ensure children receive all appropriate childhood vaccinations," he said.
An article in The Age reported that 80 of the school's 320 students had contracted chickenpox in the past fortnight.
Graeme Walker, a spokesman from the Victorian Department of Health and Human Services, told
The Educator
that the Department became aware of the outbreak on November 26 and was providing ongoing support to families.
"We've been advised that over the period there has been an absentee rate of about 25% on any given day. Given the time of year, there are a number of other reasons which would lead to a higher than usual absentee rate," he said.
"The Department has been working with DET to inform families of the concerns of contracting the illness, including supplying information for the school newsletter and directing people to information on the Better Health Channel."
In its newsletters, the school has previously asked parents to be tolerant of those with differing opinions on immunisation.
"Staff respect the rights of every family to make choices about immunisation and we will definitely not exclude children who are not fully immunised from our service," the school said.
"We expect all community members to act respectfully and with tolerance when interacting with other parents and carers who may have a differing opinion to their own.
"This includes an opposing understanding about child immunisation. In many aspects of our school life, we accommodate a range of opinions and beliefs from the parent community."