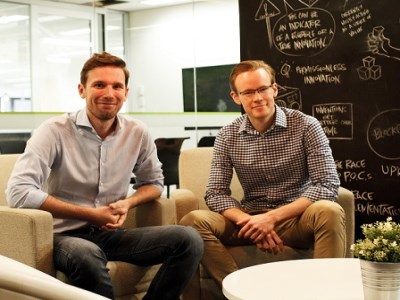 Every parent knows sending a child to school can be an expensive process.
Modelling released in 2013 from The University of Canberra and AMP found that raising two children to 18 years of age on a 'middle income' in Australia costs $812,000.
Lower income families spend around $474,000, while a family on a higher income will spend more than $1.09m.
These realities have led one Australian financial technology start-up to develop a service aimed at relieving the financial stress from these families.
Edstart
offers purpose-built loans for families who wish to pay for education fees over a more manageable timeframe. And there a few interesting ways this service stands out in the market.
Jack Stevens, co-founder of Edstart, told
The Educator
that by leveraging the latest technology, the service is both easier to use and lower cost than more traditional banks and finance providers.
"Private school fees are a huge investment that families are making. About 35% of kids in Australia go to a non-government school, so our focus is on helping people pay for education," he said.
"This tool allows parents to have a simple financing solution that helps to unlock the power of education and boost affordability."
Stevens said the company's research shows that only 50% of families who send their kids to a private school have the available disposable income to pay for the fees.
"What this means is that half of private school parents are essentially relying on financing solutions such as drawing down on their savings or borrowing money."
"However, one of the more alarming things to come out of this research was that one-in-seven parents are relying on credit card debt to pay for school fees."
Co-founder, Jonas Hallerby, said that one way Edstart stands out is through its flexible payment options for families.
"There are a lot of products in the market that gives parents a 10 or 12 month payment plan, but no one else really allows parents to extend these payments beyond when kids finish school. However, we do," he said.
"Combine that with a solution where using our very simple online calculator, parents can get a good overview of exactly how much they're spending on their kids. This takes things such as expected inflation of school fees into account."
Stevens said the service is aligned with schools' aim of ensuring children have access to an affordable education.
"Principals understand that the fees they have to charge to maintain their school, which might have relatively small funding from the government, places a burden on the family budget," he said.
"Schools are acutely aware of that, so they're looking to keep their fees under control but also help out families by giving them other solutions."