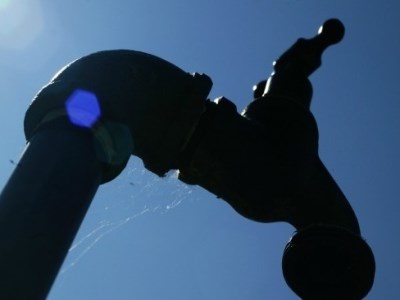 A maintenance worker at Cranbourne school, St Peter's College, drank from the bubbler and noticed something was wrong, prompting him to report the matter to utility company South East Water.
The fountain's water supply was subsequently disconnected on 1 April.
An investigation is now under way after it was discovered that the line was connected to a sewerage treatment plant in December 2013.
The school addressed the matter with staff and students on Tuesday and authorities are now examining drinking fountains at other schools that use recycled water from the Eastern Treatment Plant and the Pakenham Class A Recycled Water Plant.
Class A water has the highest quality of recycled water and is not considered to be harmful unless consumed in large quantities.
Nonetheless, St Peter's College principal, Tim Hogan, said the school will hold a meeting in conjunction with the health department on Thursday to address concerned parents and students.
"The calls I have received from parents are about students feeling a little bit anxious," Hogan told AAP on Wednesday.
The Department of Environment, Land, Water & Planning told
The Age
that the health impacts were assessed and the risk of illness from drinking the water was deemed "low".
"A further assessment of chemicals possibly present in the Class A recycled water found that the vast majority were at very low concentrations and unlikely to be harmful when consumed over the time that the recycled water was connected to the drinking water fountain."