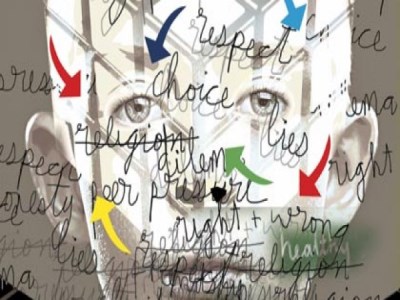 One Primary Ethics ad reads: "Mum, why is it OK to kill cows and sheep but not to kill whales?"
With advertisements like that, it's no wonder the organisation is absorbing into the public's conscience.
The sustained PR blitz by Primary Ethics, formed by the St James Ethics Centre, has been largely successful, with more than 20,000 students now actively participating in the classes across NSW.
However, the organisation's chief executive, Teresa Russell, says many parents are still unaware that its ethics classes exist as an alternative for students who don't wish to attend scripture classes.
"Even though the program has been going for four years, parents don't know that ethics is an option for children who don't go to scripture classes," explained Russell.
But not everyone feels comfortable with the existence of these classes in our country's schools. In fact, they're locking horns with the organisation.
Offended by Primary Ethics' suggestion that the two classes "complement" one another, Fairness In Religion In School (FIRIS), lashed out at the organisation, declaring it a "problem."
In 2014, it was reported that hundreds of primary school principals had stopped offering weekly religious education in schools, despite a department requirement to offer the classes.
FIRIS' lament of the push for ethics classes was summed up in an article on its website, stating that "we could do a lot better than wallowing in either shallow evangelical dogma, or ignorance."
"…not that there is a big difference between these two," it wryly added.
Russell reasoned that ethics classes are less about indoctrination and more about teaching the value of moral consideration.
"Ethics has nothing to do with
telling
children what's right or wrong," explained Russell.
"The classes are designed to enable children to develop their capability for thoughtful consideration of moral issues."