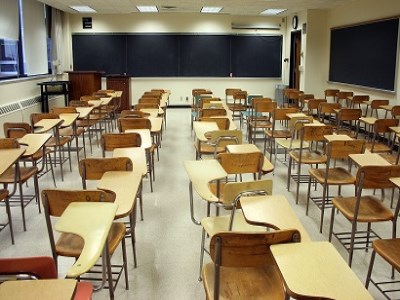 The victims of bullying are often too timid to confront those bullying them, but one US teacher recently lost her job after allowing the bully's victims to tell him how his actions and words made them feel.
Nicole LeMire, a teacher at
Glen Oak Elementary School
in Ohio, took the decision after witnessing the student using offensive language, assaulting another student and even blowing his nose on other children.
LeMire said she told the bully: "Do you realise what your actions and your words do and how they're hurting other students and your friends?"
Students in the class were asked to take turns discussing the student's bad behaviour and how it made them feel.
However, according to
Olentangy Local School District
, this practice equated to 'public humiliation' of the student (referred to as 'Student A') – an offense that got her sacked.
"Ms LeMire required Student A to listen to classmates' complaints and refused to allow him to respond or defend himself against potentially embellished complaints", the board resolution stated.
According to
NBC 4
, LeMire was placed on paid leave before the board voted three votes to one to sack her.
During the three-hour meeting, the pleas of her fellow teachers and students – past and present – were heard.
LeMire, who had 14 years of teaching experience, was referred to by her former colleagues and students as a "natural born educator" and a teacher who "always had the child's best interests in mind".
LeMire has hired a lawyer and plans to pursue legal action against the school district.