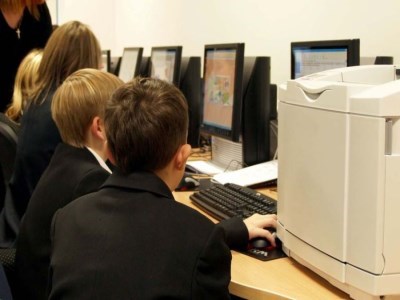 Microsoft has announced that it will launch the classroom edition of popular game Minecraft this year, providing schools with better options to assist teaching and learning.
The coming Minecraft: Education Edition includes special features specifically designed for the classroom. For instance, teachers will be able to customise projects, track students' progress and save their creations.
Students will get personal accounts tied to their school identification cards and will be able to share digital photos of their works.
The new title will be available as a free trial in mid-2016. All existing MinecraftEdu customers will get the first year of Minecraft: Education Edition free of charge.
The technology giant bought Minecraft from Mojang AB in 2014 for $US2.5bn and will charge $5 per student annually. However, it is yet to determine licencing fees for larger education institutions.
Mike Kaspar, a senior policy analyst at the National Education Association (NEA), which represents public-school teachers and personnel, said that while Minecraft was "made up of great material", it was more of a supplementary resource.
"There's no way it can cover what teachers need to cover as far as content goes in a classroom," Kaspar said, but added it would be "a great product for an after-school program".
With more than 50 million students expected to be enrolled this year in the US alone, Minecraft: Education Edition's potential payoff is significant.
Matt Booty, the vice president of Microsoft's games studio, said the company isn't targeting specific grades or usage and would be available to teachers, principals and administrators, from elementary school through college.
"We would like to have all those avenues open," Booty said, but declined to comment on sales projections.
In 2014, the US spent $8.38bn on educational software and digital resources for K-12 schools – up 5.1% from the previous year, according to the latest data from the Software & Information Industry Association.