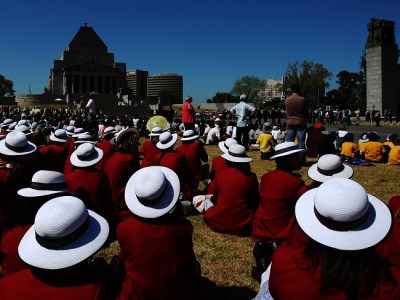 This week's top story: The Independent Schools Council of Australia (ISCA) has
cautioned
parents about "glossy marketing campaigns" for education focused financial products that they say misrepresent the cost of Independent school fees. The rebuke follows a survey of 12,500 parents by the Australian Scholarships Group (ASG), released on Tuesday, which found that the cost of educating a child at a private school in Sydney over 12 years was more than $575,000, 18% higher than the national average of $487,093.
In other news,
research
on Artificial Intelligence – released at the World Economic Forum (WEF) in Switzerland this week – emphasises the need for a greater focus on Science, Technology, Engineering and Mathematics (STEM) education in Australia. The study found Australian businesses are spending big on Artificial Intelligence (AI) technology, investing on average $6m last year – behind only the US. However, it also found that Australia is ranked last in the world when it comes to accessing the skills needed to deploy AI technologies.
Finally, it was
announced
that this year, Queensland will open nine independent schools and campuses, half of which will offer specialist education services to students and their families. The new services will bring the total number of independent schools to more than 200 operating across more than 230 sites. Student enrolments across all independent schools in 2017 are projected to be about 120,000.