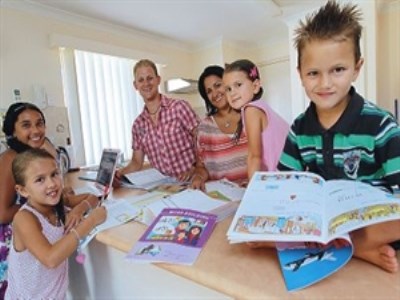 The number of children being homeschooled is steadily on the rise, but what does this mean for schools?
Home Education Association (HEA) president, Tamara Kelly, said that the rising trend in homeschooling is not only nationwide, but also a "coming of age" practice.
"The increase in homeschooling certainly is a national trend," Kelly told
The Educator
.
Kelly revealed the states with the highest number of homeschooled students are Tasmania, Victoria and Queensland, which has seen a doubling of homeschooled students over the past five years.
While homeschooling is proving to be an increasingly popular option for parents, how much of a threat does this trend pose to the mainstream school system?
Despite the figures, Kelly does not believe the rise in Home Education (HE) constitutes any threat to mainstream education. Rather, she says, HE is a "source of support" as it allows some of the pressure to be released from schools.
Similarly, advancements in Distance Education (DE), which Kelly cites as a "more significant" trend, serve to take the load off classrooms which may otherwise be overcrowded and under-resourced.
"Up to 7,711 students are registered in QLD DE schools. Many come from interstate as the schools have a mandate to accept all enrolments, and there are an unknown number in the private colleges," Kelly said.
The introduction of "virtual classrooms" such as the one in Nossal High School, Victoria (which recently gave Year 9-12 students the option of studying from home), is one such example.
Nossal High School's initial trial was successful and will be expanded to three days this year.
Kelly said that the use of data to measure the trend shows that homeschooling is "coming of age".
"Homeschooling is really coming of age now there has been a good 20 years' worth of data gathered and the results are not what everyone expects!"
As for the benefits of HE over traditional schooling, Kelly pointed out important environmental factors which she feels contribute to a better learning experience.
"The greatest benefits to homeschooling are that it provides a relaxed environment for your child to learn in, and it allows parents to be able to follow the child's interests," Kelly said.
"Learning through your interests is far more effective than having instructions pushed down your throat."
HAVE YOUR SAY
: What do you think about students being homeschooled?