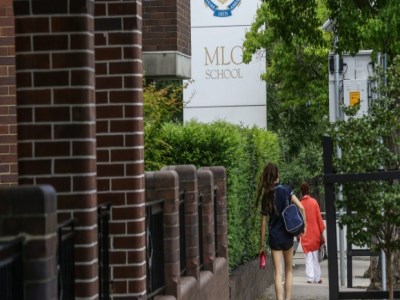 An elite Sydney girls' school at the centre of controversy is preparing to put its troubled past behind it with the appointment of a new principal.
On Thursday last week, embattled MLC principal, Denise Scala, resigned following an angry campaign by students and parents calling for her to be sacked.
Scala's leadership was questioned after 30 of her school's 200 staff left at the end of 2015, including several senior staff from its world-renowned music department. She also faced criticism after a well-respected family who ran the school's canteen for 15 years had their contract scrapped.
Following Scala's resignation, Louise Robert-Smith, former principal of North Sydney Girls High School, was appointed as MLC's interim principal. Robert-Smith's past experience in dealing with complex school issues made her a suitable candidate.
Robert-Smith successfully handled staff resignations, parent revolt and student unrest at another Sydney private girls' school a decade ago. Ascham, in Sydney's eastern suburbs, was experiencing a parent revolt and a high turnover of principals when she began at the school in 2005.
With Ascham's declining academic results and a parents' vote of no confidence in the school's board, Robert-Smith sought to clean up the school's image.
"That was part of the brief when I came to [Ascham], we didn't want to be a part of the papers, we'd had enough of that. It was a conscious decision that I would keep a low profile," she said in an interview with the
University of Sydney in 2012.
With the new school year approaching, parents at MLC are hoping for a similar style of leadership.
In a statement to
news.com.au
, Scala said she was "very sad" to be leaving MLC and described her time at the school as a "period of rapid progress".
"It has been hurtful to read some of the comments posted in various online forums attacking MLC School about staff turnover particularly as it was based on a considerable amount of misinformation," she said.
"A period of rapid progress can have an effect on some people, which is understandable. However, the foundations that have been built during my term as principal are an investment in the future of MLC School."
Robert-Smith assumes her post at MLC on January 21