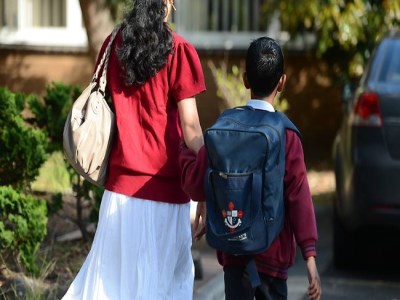 A wealthy community does not necessarily go hand-in-hand with happier students, a study has found.
Research comparing more than 26,000 year 10 students in 12 cities around the world, has shown that students in lower socio-economic communities enjoy being at school just as much as their wealthier counterparts.
Researchers from Victoria University recently surveyed teachers and principals as part of the International Study of City Youth (ISCY).
The ISCY, which follows 10th Grade students in cities around the world, aims to understand how their school experiences and achievements influence their careers and life more broadly.
Victoria University education policy professor Stephen Lamb last week told
The Age
the findings demonstrate that teachers in both wealthy and poor socio-economic communities are providing their students with a positive experience of school.
Lamb added that the study showed that regardless of unfavourable economic conditions, students at the poorer schools were generally happy to be there.
"They feel their teachers understand them and connect with them," Professor Lamb said.
"This statistic is invisible in the comparisons of schools that happen at this time of year, but it's important to recognise the work that teachers are doing to engage all kinds of students in a positive experience of school."
And it's not just attitude that plays a part. Wealth also appears to be a non-issue when it comes to students' academic performance.
Frankston High School, which is in one of Melbourne's lower socio-economic communities, scored within the top 40 ATAR rankings of the state in December, with four of its students receiving perfect scores in individual subjects.
The recent findings from the Victoria University follows a
Matrix Education
report released in December that showed public schools outperforming their better-funded private rivals when comparing students from similar backgrounds.