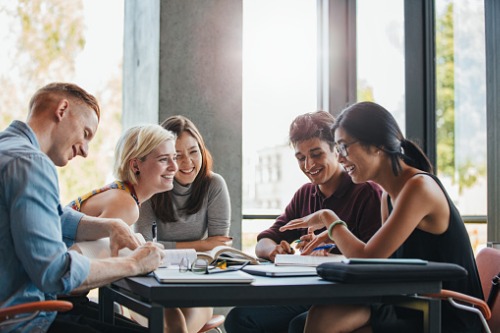 Like the Federal Govrnment, Australian Universities continue to woo the international student market, but this time they're doing this through establishing partnerships to make themselves more markatable to overseas students.
The Swinburne University of Technology recently partnered with New Zealaned-based pathway programs provider UP Education to promote the University's English language and other pathway programs.
The joint venture, named Swinburne Academy, seeks to deliver Swinburne's English Language courses, Foundation Year courses, UniLink diplomas, as well as its Masters Qualifying Program by next year. These courses will be delivered at Swinburne's Hawthorn campus.
"This partnership creates new opportunities that will benefit the university and our students, aligned with Swinburne's 2025 vision and strategy," Professor Linda Kristjanson, Swinburne's vice-chancellor, said.
"The joint venture will enhance Swinburne's existing marketing and recruitment capability, providing access to new and emerging international markets."
Professor Kristjanson is referring to the the University's strategy, launched in 2017, to become a world-class institution with social and economic impact "through science technology and innovation."
Prior to its deal with UP Education, the University partnered with Education Centre of Australia in February to deliver a small suite of in-demand postgraduate programs in Sydney.
The University also saw the opening of Swinburne Vietnam in October, where a number of undergraduate programs will be delivered through its ties with FPT University.
UP Education also has partnerships with other Australian universities, namely the University of Tasmania and Charles Darwin University.
However, UP Education Group CEO, Mark Rushworth said the latest partnership will bring more international students into a key metropolitan area of Australia.
"We are thrilled to be working with Swinburne University of Technology on this joint venture. Swinburne is a globally ranked university and a leader in science, technology, innovation, business and design," Rushworth said.
"Having a large university partner in Melbourne, one of Australia's leading education centres, creates great opportunities for our students."
The recent QS Best Student Cities Ranking found that currenty and prospective international students ranked Melbourne as the third-best city to study, just behind London and Tokyo.