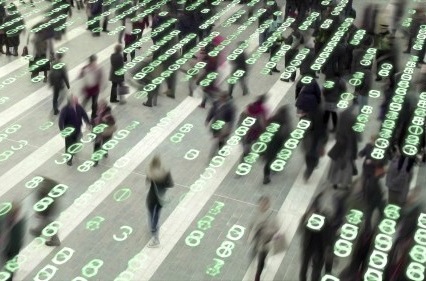 The latest report from International Data Corporation (IDC), titled
Asia Pacific Education Sector IT Forecast, 2015-2020
, highlights that technology spending in the education space will increase from US$9.8bn in 2015 to US$11.8bn by 2020 in the sector across the region.
The report also reveals that Australia and New Zealand are two of the top three countries with the highest education IT spend per capita in Asia-Pacific, citing that these countries are driven by increasingly competitive industry and are exploring state-of-the-art digital technologies to stay ahead.
John Rankin is the managing director of
Skyfii
, an Australian software technology company providing analytics and data driven content delivery products.
He says that campus connectivity – powered by the Internet of Things (IoT) – is creating an era of 'smart campuses', extending the benefits to student learning and enhancing overall campus management.
"With the report also emphasising that innovative deployments of IoT technologies are expected to increase overall campus strategic and operational effectiveness," Rankin said.
Below, Rankin outlines how IoT technologies can impact operations and the benefits that collecting, analysing and interpreting data can bring to education facilities.
Support campus management to provide better experiences
The rise of mobile technology and IoT allows campus management to improve safety, keep track of key resources, and enhance access to information, ultimately providing better support to staff and students alike.
By using software layers over Wi-Fi hardware, data and analytics can be used as a tool to better understand human interactions with campus facilities. This data can highlight high foot-traffic locations in campuses as well as facility utilisation, to ensure educational facilities are optimising the space they have available. For example, during orientation week, this information can help universities understand where pupils congregating, if pop-up cafes should be set up, or if there enough amenities for all the visiting students. This information gathered can inform maintenance services, ensuring the effectiveness of resource allocation and improving efficiencies and as well as student experiences across campus.
Allow for better communication
A campus operates at its best with consistent and relevant communication between its students and staff. Keeping students and staff informed used to be an enormous task that would often result in mass communication and low levels of engagement. Now thanks to new age technologies, this has become a lot simpler to tailor.
For example, through ingested data on our platform, education institutions can create and deliver communications that support university life. Individualised messages can be curated to students solely on campus or to those in a particular area of relevant events, or provide updates or warnings, such as classroom changes or pop-up construction areas.
This ability becomes seamless once married to an analytics platform, cross-referencing communication impacts with live changes in campus behaviour and interaction. By providing students and staff with up to date information, relevant to their course or location, universities are able to provide a more dynamic and real-time education experience.
Future-proofed with information
Data exchange and collection on campus provides management with a clearer view of the 'whole' picture. Being aware of potential concerns before they arise and having solutions in place allows educational facilities to improve planning and implement better solutions to ensure safe and students remain safe at all times.
Having insight into attendance and performance is only the start of the big data revolution on campus. With university and high school education becoming a globalised business, administrators are not only competing with domestic facilities for students and funding, but also against international education associations.
Those that do make good use of their data will be better placed to plan for the future and to understand the demands that will be placed on their campus in years to come.
Related stories:
School's cutting-edge drone course takes off
Which tech is really worth investing in?