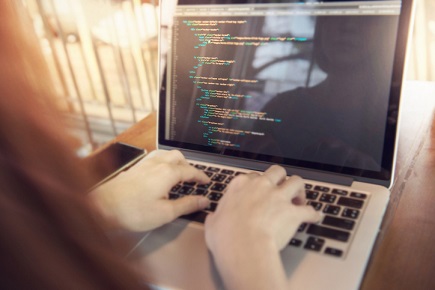 Last week, record numbers of students got hands on with apps, robotics and coding at the largest student tech event in Australia.
The 'Go Girl, Go For IT' event, which attracted 2,000 school girls from 73 schools across Victoria, aims to inspire female students to consider a career in IT.
Comprising of female students from Years 5-12, attendees were shown how to make a voice activated app with Alexa, learned about robots in banking with Robogals, 3D car design, digital aviation as well as ethical AI.
They also heard from leading women in the field, including female tech entrepreneur, Ally Watson, founder of Code Like a Girl, who believes that having visible role models in tech is as equally important as showing them the tech itself.
"When a girl closes her eyes and pictures a successful developer, they're going to picture a Mark Zuckerberg or Steve Jobs – always a man," Ally Watson, founder of Code Like A Girl, said.
"I often say 'you can't be what you can't see', so it's really important for me to simply be visible to the girls attending; to share my story and insights into my career and study in computer science and show them that yes, girls can do this."
Katie Brennan, Western Bulldogs AFLW captain, Toyota ambassador and panel workshop motivational speaker said the event empowers young women to "go after their dreams and not to be scared of male dominated fields".
"They can always pave their own way and that it's really important to continue to dream big and to work past any barriers that they have in life. It's always worth it," Brennan said.
Studies show that only 3% of school girls are considering an IT career and only one in four Australian IT graduates are female. And despite a 70% growth of ICT jobs since 1996, women account for only 16% of ICT roles in Australia.
With the demand for digital skills on the rise, it's more important than ever to encourage more females into STEM careers. The Go Girls Go For IT event aims to close the gender gap by fostering an interest in tech at an early age.
Travis Cartwright, IT Leader at Echuca Primary School, was a first time attendee to the event.
"Being a country school over 3 hours away – there are not many opportunities for our girls to access anything like this. I thought this event offered girls who are interested in IT a platform to see that they will need IT skills in the future," Cartwright said.
"Girls at our school are not exposed to ICT skills especially in realising where they need to use them and how most careers are impacted by ICT."