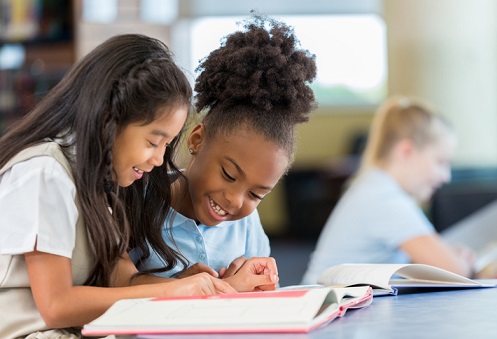 Since the Australia International School Malaysia (AISM) opened its gates 18 years ago, it has developed an internationally curriculum for global leaders, received the Ministry of Education's 5-star award and enrolled 650 students from 40 nationalities.
However, a major milestone for AISM was reached in December 2017 when it became the first certified Visible Learning School in the world.
Visible Learning is a professional development program for school leaders and teachers that explores how evidence can be used to create innovation in the learning environment.
Tim Waley – who took up the role of AISM's principal at the beginning of Term 1, 2018 – is a strong supporter of the Visible Learning approach, which is based on extensive research by renowned educational expert, Professor John Hattie.
Waley said the approach highlights the key factors that "most influence and lead to successful outcomes for student outcomes.
"As a result, our staff at AISM are able to focus on these influences and are well placed to implement systems to support teacher efficacy," Waley, who has over 30 years of experience as a school leader in Australia and Asia, told The Educator Asia.
Waley said the school's accreditation process involved a "comprehensive analysis" of its teaching and learning practices, as well as its systems for monitoring and tracking student achievement.
"In 2017, every Year group demonstrated greater than expected growth in Literacy and Numeracy, based on our diagnostic assessment program," Waley said.
A 'distributive leadership'
Waley considers his leadership style "distributive" and one that involves delegation with clear levels of accountability at each level.
"A wise mentor of mine once said that you cannot be an expert on everything and that in such a role [school principal] it is important to surround yourself with experts in areas that you are not," Waley said.
"I operate from such a standpoint because, as a committed lifelong learner, I believe it is critical that others see me as a responsive, responsible and interested leader who is willing to encourage those with skills and capacities to bring them to the fore in order that others will benefit."
Waley sees a critical part of his role as being able to develop and support staff who have the ability, enthusiasm, drive and vision to take on the challenges of leadership.
"Indeed, the very future of educational leadership in our world depends on my and others' efforts to progress the aspiring leaders of tomorrow," he said.
"My mantra is that, in an organisation, no-one is more important than anyone else.
Exploring, extending and excelling
Looking ahead, Waley said it is critical that a student's educational experience is holistic, due to the increasing complexity brought on by new technologies, industries and expectations.
To ensure that students aren't overwhelmed, the school's Buddy Program provides a wide support network for every student as they move through the school's various programs and year levels.
AISM also has a markedly strong focus on music and sport, said Waley.
"In keeping with our school name, our students love sport and we continually outperform similar and larger sized schools at Inter-school events," Waley said.
"Our 'Barracudas' swim squad is expertly coached and just recently one of our Junior teams broke the State record at the Selangor State Swimming Championships."
As for AISM's staff, Waley said a Middle Leadership training program has been introduced for interested staff who seek to move into leadership roles.
"This comprehensive program involves both practical and theoretical components and is supported through mentorship for each individual by a member of the Senior Leadership Team," Waley said.
"As a result, several staff have taken up leadership roles either internally or through appointments to positions in other schools."
Related stories: