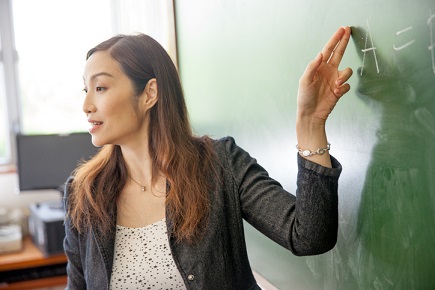 Malaysia's Ministry of Education (MOE) says it is confident of the abilities of female discipline teachers in handling disciplinary problems in schools.
The comments follow claims that the low number of male disciplinary teachers has contributed to disciplinary problems in rural schools.
Speaking to reporters at a thanksgiving ceremony with Felda settlers in Felda Bukit Tembaga, Minister, Datuk Seri Mahdzir Khalid, said that while there are now more female teachers acting as discipline teachers, their performance and competency were on par with their male counterparts.
"If we look at the figures there is gender imbalance in the teaching profession as intake of female students into Teacher Education Institutes (IPG) has reached 70%," Mahdzir said.
"Nevertheless I am confident that the female teachers will be able to deal with the disciplinary problems despite having to face more challenges in schools categorised as 'hotspots'."
Mahdzir acknowledged the challenges faced by female disciplinary teachers at high-risk schools but said he hopes these schools are working closely with the authorities to address these issues.
Among the organisations that are helping schools in this way are the Royal Malaysia Police (PDRM), National Anti-Drugs Agency (AADK), and Parents and Teachers Associations (PTA).
"The cooperation between these organisations, local leaders and the community is vital to help solve any disciplinary issues," Mahdzir said.
Related stories:
Ministry bans use of mobile phones in class
Teacher's punishment leads to suicide attempt