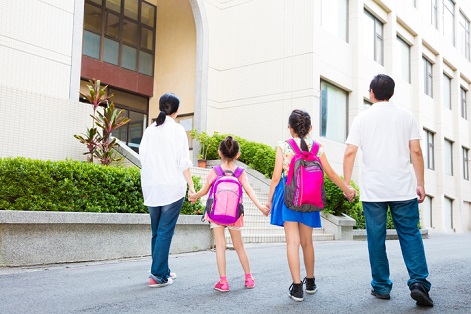 The Malaysian Government says it will not close any schools without the consent of its parent-teacher association and the local community.
Malaysia's Minister of Education, Datuk Seri Mahdzir Khalid, said the government's policy is that there must be an agreement to relocate students to another school before making any closures.
Mahdzir made the comments while meeting with parents, students, and teachers at SMK Baleh where he officially opened the RM300,000 Penghulu Gerinang Multipurpose Hall.
The hall was named after Hulu Rajang Member of Parliament Datuk Wilson Ugak Kumbong's grandfather. Mahdzir is the first Education Minister to visit SMK Baleh since it was established 32 years ago.
"There is no such thing as big or small school – it is all the same to provide education to children," the Borneo Post quoted Mahdzir as saying.
"A school closes down only with the consent of the parent-teacher association and the local community must be willing to send their children to study elsewhere."
Mahdzir said that in the case of SKM (low-enrolment schools), schools are relocated to places where there is a need, adding that there are 10,200 schools with 440,000 teachers and five million students nationwide.
"Kapit has 49 schools – four secondary schools and 45 primary schools. For example, SMK Kapit has 1,300 students," he said.
"SMK Baleh – 250 students, SK Kapit – 700 pupils but SK Sungai Menuan – 35 pupils. The government's policy is not to close down any school, even the schools classified as SKM."

Related stories:
Promising start for Malaysia's new international school
Education Ministry may station police in schools
New international school set to open in Malaysia