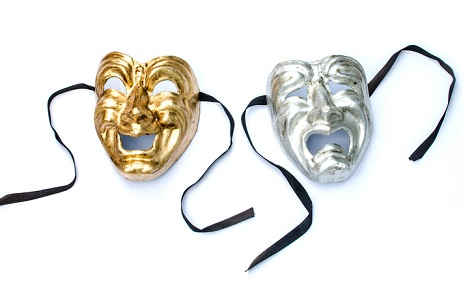 Two GCE O-Level subjects have been revamped to make them more relevant and relatable for Singapore students. The curricula for drama, and exercise and sports science, will now have a sharper local focus with opportunities for critical thinking and hands-on learning.
At CHIJ Katong Convent, drama students will take on a new syllabus this year, more than a decade after their school first began offering the O-Level subject.
"This revised drama curriculum has the input of local theatre practitioners and our teachers. There is a greater emphasis on critical thinking skills as well," CHIJ Katong Convent's principal Patricia Chan told Channel NewsAsia.
All lower secondary students in the school take foundation classes, where they learn about body movement through play.
However, only about 10 out of about 200 students each year are selected to take up drama as an O-Level subject, which covers more technical topics such as the different forms of acting.
Over at Bowen Secondary, the school has decided to offer exercise and sports sciences for the first time.
"We noticed that one-third of our students are involved in a sports co-curricular activity and we also have been performing well in inter-school sports. We thought this is a strength of Bowen Secondary, so we want to offer exercise and sports science so students can develop further," said Winston Chua, a senior teacher for Physical Education (PE) at the school.
The curriculum was updated to focus on a smaller range of sports for practical lessons and comprises sports that are more popular with Singaporeans, such as basketball, soccer and track and field.
Following each practical session, students are required to analyse their performance and come up with a plan to improve their speed, agility and technique.
For theory, students learn about sports physiology, such as muscle movements and the skeletal system.
So far, some 35 students have signed up, after meeting requirements set by the school to get at least a silver for the National Physical Fitness Award (NAPFA) test and a B grade and above for physical education.
Preparations for the new syllabus began five years ago with teachers at Bowen Secondary undergoing training, including an overseas learning journey to RMIT in Australia.
There are currently seven schools offering drama and 18 schools offering exercise and sports science.


Related stories:
Schools can nurture innovation in students, says MOE minister
Should international schools localise curriculum?