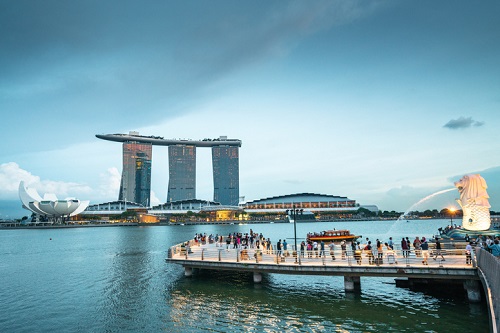 Singapore continues to boast some of the most expensive international school fees in the world and has been ranked the top five most expensive countries to have an international education, according to ExpatFinder.
Singapore is only second to China in Asia Pacific, which managed to reclaim its top spot in the ranking after a significant increase in fees from 2017.
Tuition fees in Singapore's international schools have also been on the rise and are expected to climb even further. Expatfinder's annual survey found that 2018's fees are a 20% increase from 2017's.
On average, Singapore's school fees cost an average of USD25,758 per year in 2018, compared with USD23,198 per year in 2017.
Average school fees in China had an even bigger jump – from USD25,820 in 2017 to USD33,591 in 2018.
China's meteoric rise to the top of this year's table is due to a sharp increase in demand for better quality international education. It barely beat Switzerland (USD32,453) which held the top spot in 2017's survey with USD29,711.
"While it is challenging enough for international schools to cater to growing expat demand, we find that the demand for places is now coming from the exploding middle classes of host countries as international schools offer international English curriculums," said Sebastien Deschamps, CEO and co-founder at ExpatFinder.com.
"These [schools] are perceived by wealthy locals, particularly in Asia, as a stepping stone for their children to compete for spots in prestigious Western universities, and eventually positions at multinational companies."
The same cannot be said for Singapore however, where the government's educational policy limits locals' access to international education. Deschamps added that this may temporarily ease the situation for expats but ultimately there appears to be "no end in sight to rising fees".
Regardless of the movement in spots for the 27 countries surveyed, the 2018 study found that most international school fees saw a startling 19% rise in prices compared to 2017.
The study also found that American international schools are typically 3.5 times more expensive than Dutch schools, with the former costing as much as the combined cost of German, French and Dutch schools.
Top five APAC countries with the most expensive fees:
China (USD33,591)

Singapore (USD25,758)

Hong Kong (USD22,046)

Australia (USD19,357)

Vietnam (USD17,941)
Top five countries globally:
China

Switzerland (USD32,453)

Belgium (USD29,613)

UK (USD26,627)

Singapore
Related stories:
Sky-high school fees puts Singapore in top spot
Are international schools raising fees unreasonably?