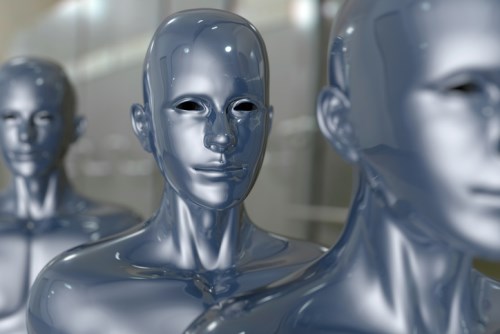 One in four schools in China has been secretly testing a machine that uses AI technology to grade pupils' essay assignments.
Scientists involved in the sensitive government program insist the technology is designed to assist, rather than replace, human teachers. It is currently being used by around 60,000 schools.
The technology is supposed to make a human-like judgement about the essay's overall quality and be able to "think" more deeply and do more than a standard spellchecker.
Besides grading the work, it can also recommend improvements in areas such as writing style, structure and theme.
If successful, the machine could reduce the amount of time teachers spend on grading essays and help them avoid inconsistencies caused by human errors such as lapses in attention or unconscious bias.
It could also help more students, especially those in remote areas with limited access to resources, improve their writing skills more quickly.
The machine is similar to the e-rater, an automated system used by the Education Testing Service in the US to grade prospective postgraduate students' essays. However, unlike the e-rater, it can read both Chinese and English.
Despite the long list of supposed benefits, the extensive tests of the essay grading machine have been carried out in an unusually hushed manner with excessive security measures in place.
In most of the schools taking part in the program, parents were not informed, access to the system terminals was limited to authorised staff, test results were strictly classified, and in some classes pupils were unaware that their work had been scored by a machine.
Most schools interviewed by the South China Morning Post gave a similar assessment of the machine, saying that it was far from perfect, with teachers citing many examples where a brilliant piece of writing was given low marks.
The software is presently only being used to mark internal tests and none of the schools had plans to use the technology to grade essays in exams that would affect pupils' official academic record.
Though some believe it is still in its infancy and requires further improvements, the developers say the machine is already 10 years old and they are increasingly confident about its potential.
The essay grading machine is improving its ability to understand human language and "compares notes" with human teachers' grading and comments.
It is also able to collect and build its own "knowledge base" with little or no human intervention.
"It has evolved continuously and become so complex. We no longer know for sure what it was thinking and how it made a judgment," said a researcher. "In the future it may be used to relieve the teacher's burden but it will never replace teachers. The machine has no soul."
Zhu Xiaoyan, head of the state key laboratory of intelligent technology and systems at Tsinghua University, said human language AI technology has achieved significant progress in recent years.
However, Zhu said she had not heard of the essay-grading program in schools and would not use a machine to grade her students' papers. She said: "It's a human job."
In another controversial use of AI tech in education, one school in eastern China had installed high-tech cameras in classrooms to monitor students' engagement during lessons and give teachers real-time analysis of whether they were enjoying the class.
If students were distracted or not paying attention, the system would notify the teacher to take action.
Related stories:
One school's controversial use of AI tech in classrooms