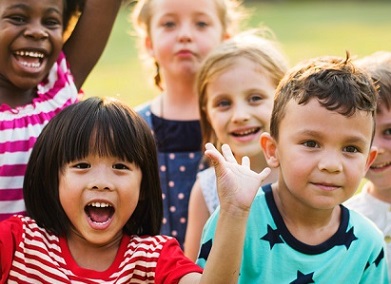 In 1966, the idea for the Hong Kong International School (HKIS) was turned into reality thanks to the actions of three groups, all working towards the same ends.
These groups were Hong Kong Government – which granted land and interest free loans – a group of American businessmen and representatives of the educational arm of the Lutheran Church-Missouri Synod.
On 14 September 1967, the school opened the doors to a new campus in Repulse Bay, housing 630 multi-national students. HKIS continued to expand over time, which led to the creation of a second building in Repulse Bay, and finally an additional campus in Tai Tam.
Don Drake, Associate Provost at HKIS, said the school hosts a variety of professional growth opportunities for all educators throughout the South East Asia region.
"Recent events include our third annual APPEC – [Asia Pacific Physical Educators Conference] targeted towards best practices around physical health and mental wellness," Drake told The Educator Asia.
"In addition, we held our ninth Annual Literacy conference in support of best practices in Early Childhood and Elementary reading and writing practices in January. We also have a regional conference in Chinese Studies related to the Language Acquisition and Articulation."
High on HKIS's list of educational priorities is assuring "an excellent quality of education" for all of the school's students as well as the continuous improvement of professional practice.
"We strive to provide a dynamic learning-based culture where all educators can experience significant professional and career growth," Drake said.
Drake pointed to the need to equip teachers with the knowledge and skills required in today's rapidly changing educational landscape by aligning professional development with individual needs.
He says this targeted approach to professional growth will lead to improved teacher effectiveness and student learning.
Drake said he has seen significant academic and Professional Development (PD) success during his time at HKIS. In particular, he highlighted the school's student assessment of learning a movement to standards referenced assessment, rather than the traditional A-F 100-point scale practices.
"This has supported increased understanding for both students and teachers in relation to individual learner strengths and opportunities for growth as measured against targeted learner outcomes," Drake said.

Related stories:
Inside Malaysia's new 'holistic' international school
New principal no stranger to international education
A 'world class international school'