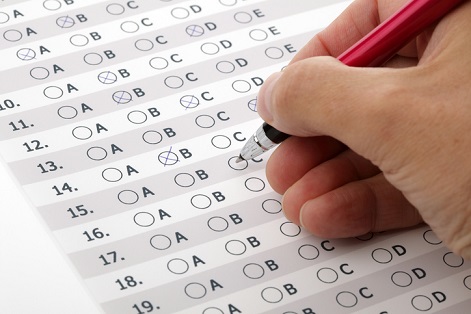 Hong Kong's controversial Basic Competency Assessment (BCA) for primary three students will return as anonymous testing for 10% of students.
The new test will not record the names of students and their schools. Students will also be randomly picked for testing to reduce the pressure of excessive homework.
Secretary for Education Kevin Yeung said the Education Bureau will monitor schools to see if complaints of excessive homework will still surface after implementing the new assessment method.
"In the education sector, we all agree that this assessment can improve teaching and learning," he said.
Lawmaker Michael Tien said that it was the only way to prevent excessive homework, although "the disadvantage is that the schools cannot get any data".
Instead of receiving their own results, schools will get city-wide performance data.
However, schools can apply for their students to take the test and apply for an independent report.
The report will only contain data on the strengths and weaknesses of students' performance, rather than exact scores and will not show a comparison with other schools.
"If a school is interested, it can go to the Hong Kong Examinations and Assessment Authority [to conduct a test], then the Authority will give them the exam data to schools," Tien told Hong Kong Free Press.
"It should not release the city-wide data or other schools' data to the school, so that the school cannot chase scores or compare with others."
In 2015, many had called for the BCA to be abolished, which was previously known as Territory-wide System Assessment (TSA). The TSA was said to be the cause of excessive stress for students due to the large amounts of preparation and practice that had to take place prior to it.
Related stories: